Abdullahi Ali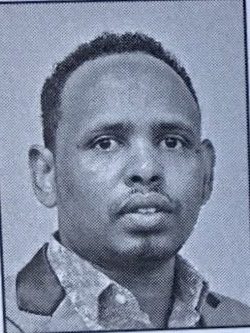 Abdullahi Ali is a member of Gateway's Board of Directors. Abdullahi is also the founder and Chief Executive officer of Gateway Community Services. Abdullahi was born in Somalia, raised in Kenya and resettled in Maine in 2009.While in Kenya, Abdullahi studied sociology at the University of Nairobi. Abdullahi has worked with humanitarian and development agencies in Kenya. He has been regularly involved in programs and income generating activities for vulnerable communities, as well as in peace education, and women's empowerment and skills development. Abdullahi studied Social Science at Southern Maine Community College and the University of Southern Maine, and graduated with a Master of Science degree in Justice Studies from Southern New Hampshire University. In the past six years Abdullahi has worked with survivors of torture and, individuals and families with mental illness in Portland, Maine. He currently lives in Portland.
Caroline Sample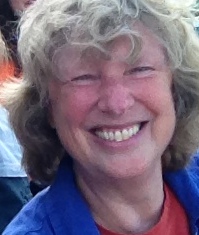 Caroline Sample is a member and the Secretary of Gateway's Board of Directors. Caroline was born and raised in London UK. Caroline attended Southampton University UK and earned a BSc in Sociology and Politics, and London University with MA in Curriculum Development.Caroline began teaching in 1973 after working briefly in a hospital and in the local social services department in the London area. She retired from teaching in 2014 after having worked in South London, Cameroon and Maine. In Lewiston, she taught English and Social Studies to English Language Learners at the high school.Caroline is married with three adult children. Caroline and her husband live in Cumberland, Maine.
Rich Pitre

Rich Pitre is the Chairman of Gateway's Board of Directors. Rich holds graduate credentials in Music, Philosophy, Theology, and Humanities. He has done relief work and taught in the Middle East, North Africa, and Central America and has extensive experience as a hospital and prison chaplain in the U.S. Rich has served as executive director of the Portland Conservatory Music, and is the proud father of Elizabeth, Charlie, and Lydia. He currently lives in South Portland, Maine where he teaches courses in Philosophy, Music, Leadership, and Public Speaking at Southern Maine Community College.
Hermeet K. Kohli, Ph.D., MSW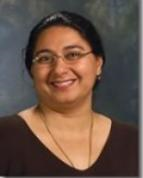 Hermeet Kohli is an Associate Professor at the School of Social Work at the University of Southern Maine.  She teaches both undergraduate and graduate social work courses in the content areas of diversity, research, practice, and field work.  Her current research projects focus on narratives of refugee and asylum seeking women on child abuse and neglect, as well as interpersonal violence; providing effective and relevant social services for new immigrant populations; coping strategies of children from bicultural families; qualitative and quantitative reflections on challenges faced while teaching courses on human diversity; redefining and measuring cultural competence in social work profession; development of online social work courses; and focus of diversity in early childhood education.
Professor Kohli has worked as a generalist social work practitioner in several national and international social work agencies. As the Senior Coordinator of the KICS (Kentucky Interdisciplinary Community Screenings) grant, Kent School of Social Work, University of Louisville, she was the liaison with all the team players (Area Health Education Centers, U of L student and faculty from Social Work, Medicine, Dentistry, Nursing, Public Health, and other community leaders and organizations) in the health field.  Before coming to the United States, Professor Kohli had been actively involved in advocacy and outreach for the runaway and street youth in India.
Yussuf Abdi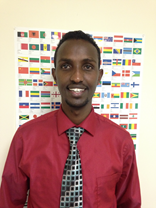 Yussuf Abdi was born in Somalia and raised in Kenya. He resettled in Maine as a refugee in 2006.  While in Kenya, Yussuf worked with Medicine San Frontiers (MSF) as a Pharmacy Technician and Auxiliary nurse. Yussuf studied liberal arts and is a trained medical laboratory technician. He earned his bachelor's degree in biology from the University of Maine, Augusta. In 2015, Yussuf graduated from the University of New England as a Physician Assistant. Since then, Yussuf has been working as a Physician Assistant at Maine General Hospital. Being a member of Gateway's board of Directors gives Yussuf the opportunity to give back to his community.