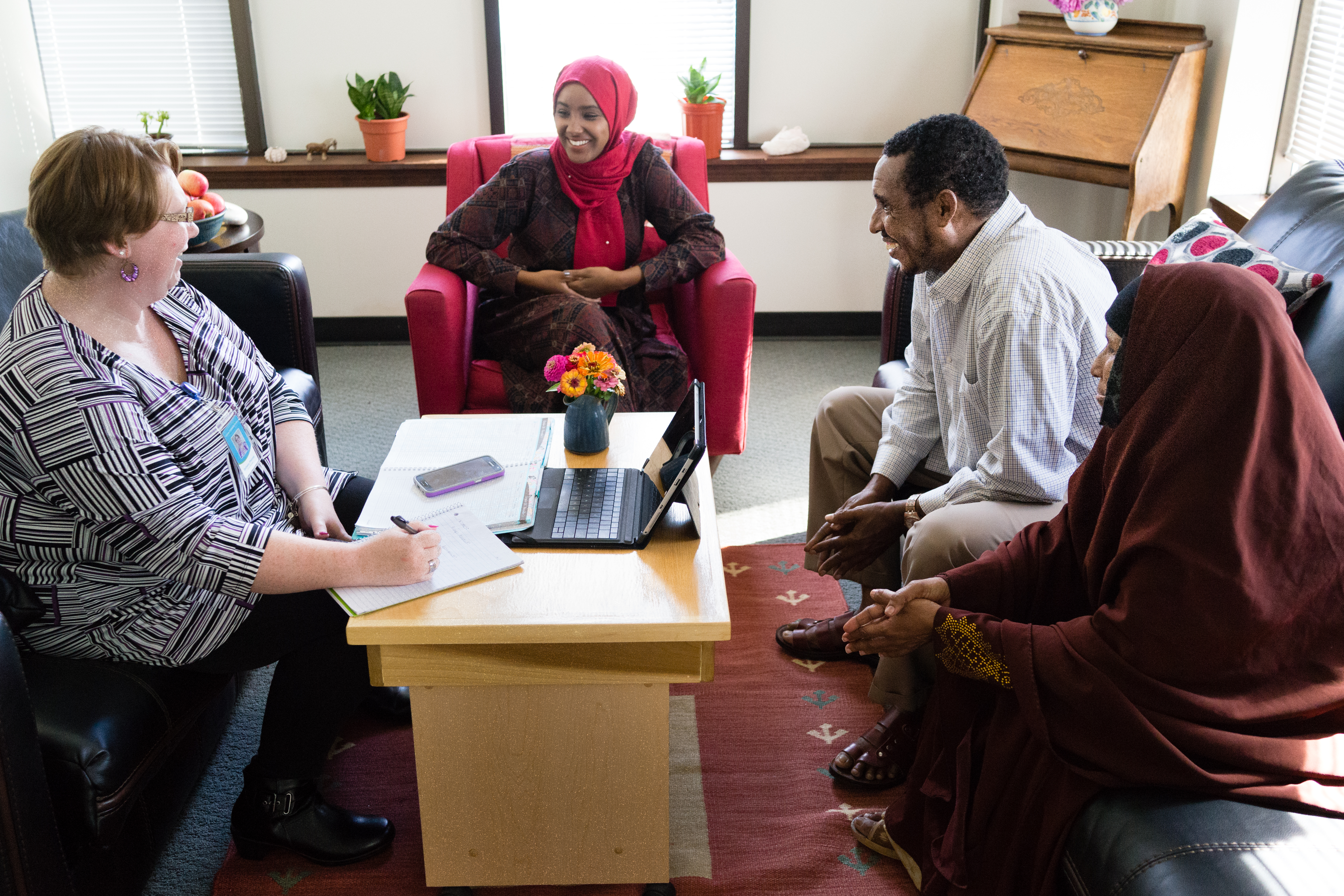 Personal Care Services (PSS)
We provide personal Care services for Elderly and Adults with Disabilities. These are in-home services to assist eligible Members remain in their homes, or other residential community settings. Our attendants speak various languages and trained to provide excellent in home supports services.
Children's Case Management Services:
We provide case management to children from birth to age 21. There is no wait-list! Our family centered approach is designed to empower clients and their families to help them become independent community members. Clients and their family are connected to the appropriate resources in the community and provided support in order to be able to benefit from available resources and services. Children's case managers can help with many needs, including:
Special Education advocacy support (IEPs, 504 plans, etc)
Coordination of extracurricular activities for increased social growth and friendships
Referrals to developmental testing
Parent education and support
Behavioral health support
Medical resource coordination
And much more…
Adult Case Management Services:
We provide case management to eligible adults. There is no wait-list! We serve all eligible Mainers, and a majority of our clients are refugees and immigrants from countries around the world. We value and respect the cultural and religious preferences of clients when providing services. We take confidentiality very seriously. Our goal is to empower clients so that they become independent members of their community.
Our case managers can help clients connect to services and resources including:
Employment related opportunities and training
Symptoms management
Referral for medication management
Housing
Immigration
Counseling
Natural support
Education
And many more…
Behavioral Health Home Services (BHHO)
We provider behavioral health home services in Cumberland, Androscoggin, Kennebec and York counties. Behavioral health home services provide mental health case management on a monthly basis, with a focus on coordination of physical health issues and medical support. Please give us a call if you would like to request for service or refer a client/s. There is no wait-list.
Counseling Services
We also provide Counseling services for children and adults. Our counselors can help clients with:
Trauma
Anger management
Depression
Aging
Parenting
Self-image
Relational problems
Section 28 Services:
We provide rehabilitative and community in home support services for children with cognitive impairments and functional limitations. Servicing children with deficits in communication, socialization, and independent living skills.
For More Information Contact:
Ricia Sawtelle, MA
Section 28 Supervisor
(207) 536-1590
Email: ricia.sawtelle@gatewaycommunityservice.org
Eligibility
Gateway Community Services can provide services to:
both adults and children.
Individuals who demonstrate clinical need for the services from a condition due to mental, behavioral, or emotional illness as well as functional deficits.
Individuals with full insurance coverage including, but not limited, to MaineCare.
If you would like to receive services with us or refer someone to us, please fill out the form below and Fax it to (207) 536-1591.  Our referral staff will contact you as soon as possible. We look forward to working with you